Community engagement at Castle Hill Library
The Positive Vibes Foundation holds regular community talks at the Castle Hill Library to promote positive mental health.

In the past, topics have included:
Mindfulness for Wellbeing – Discovering the many benefits of mindfulness which include improved concentration, mental clarity and self-control.
Mindfulness for Study – Learning how mindfulness can be used to improve your concentration, and reduce stress and anxiety.
Mindfulness Program – Learning mindfulness skills and techniques to cultivate health, and sharing and caring attitudes, which work towards promoting a positive interactive environment.
Understanding Your Teen – Covering mental health, drug and alcohol abuse, managing school pressures, and social media.
A webinar on How Pets can Improve our Mental Health.
A virtual seminar on Raising Resilient Children.
Virtual seminar on How to Support Your Child's Wellbeing during the HSC.
Are you a library or community facility interested in hosting a mental health talk?
Reach out to us for more information.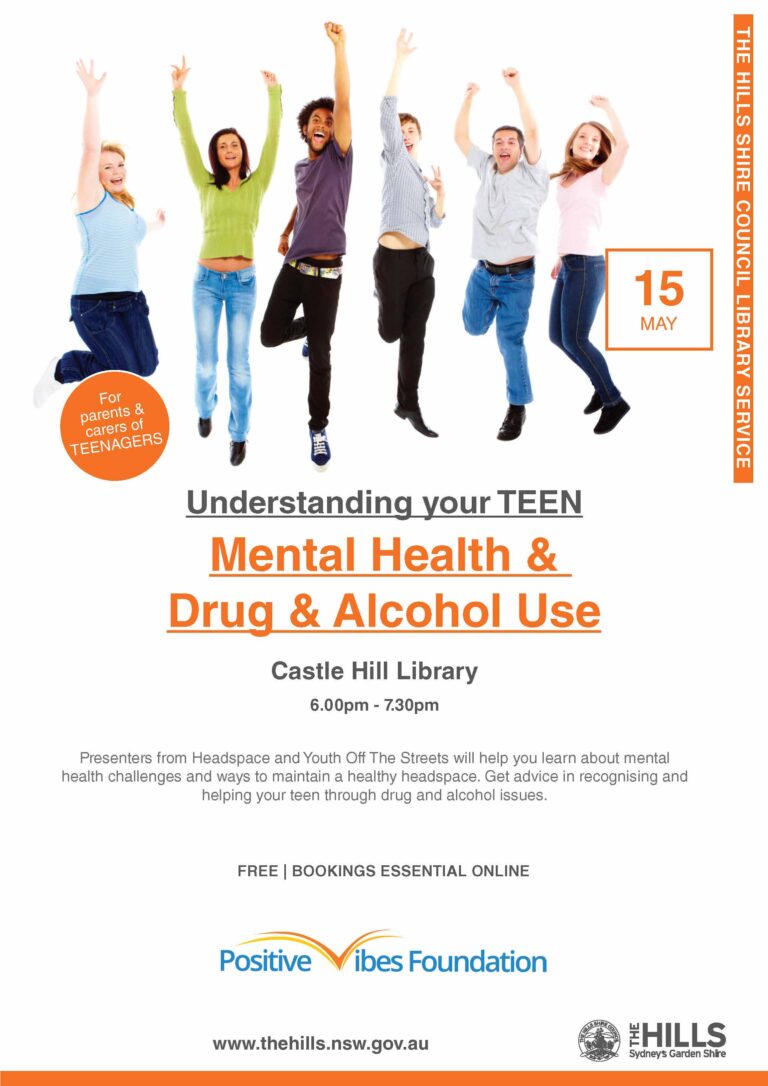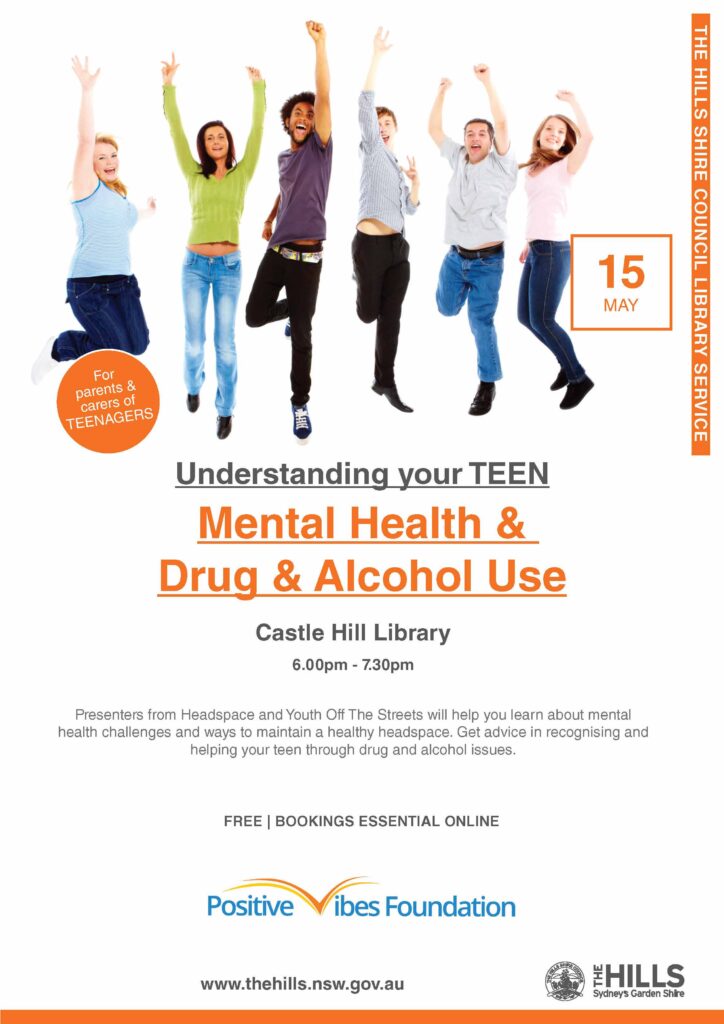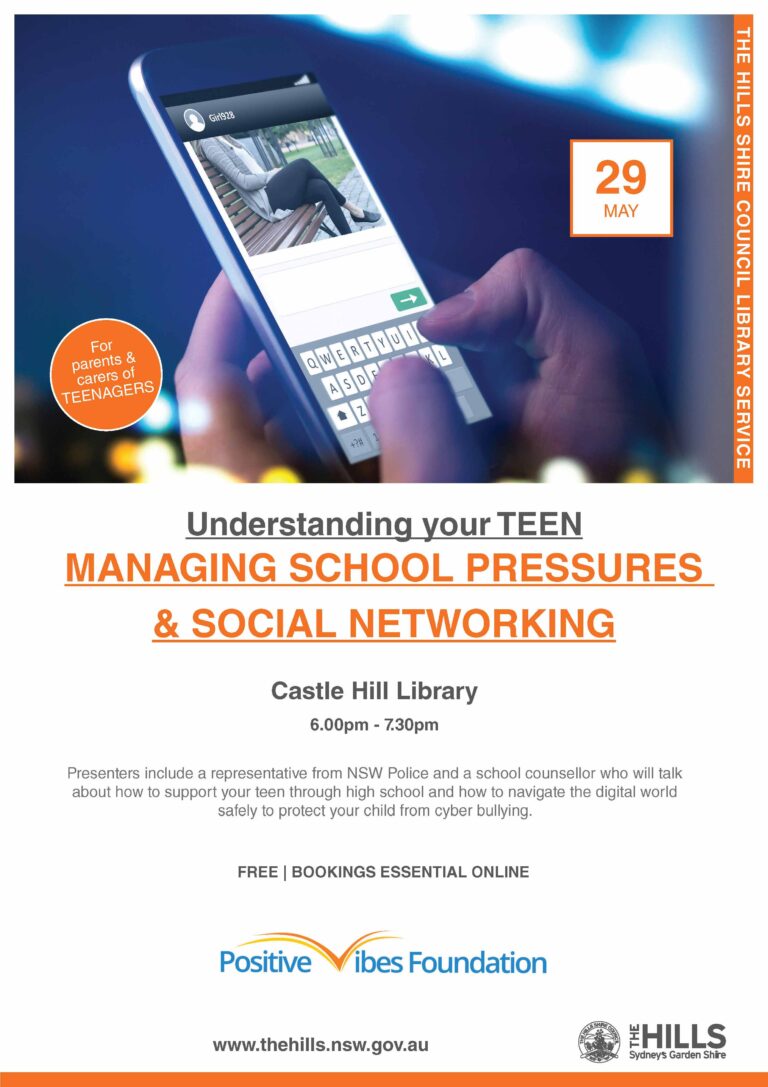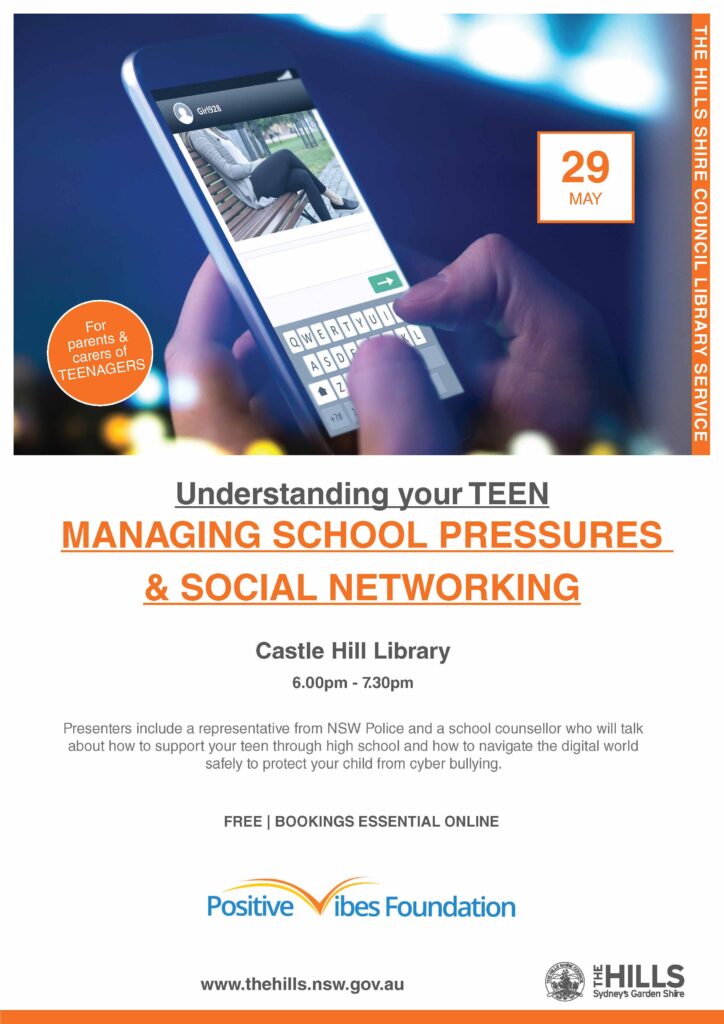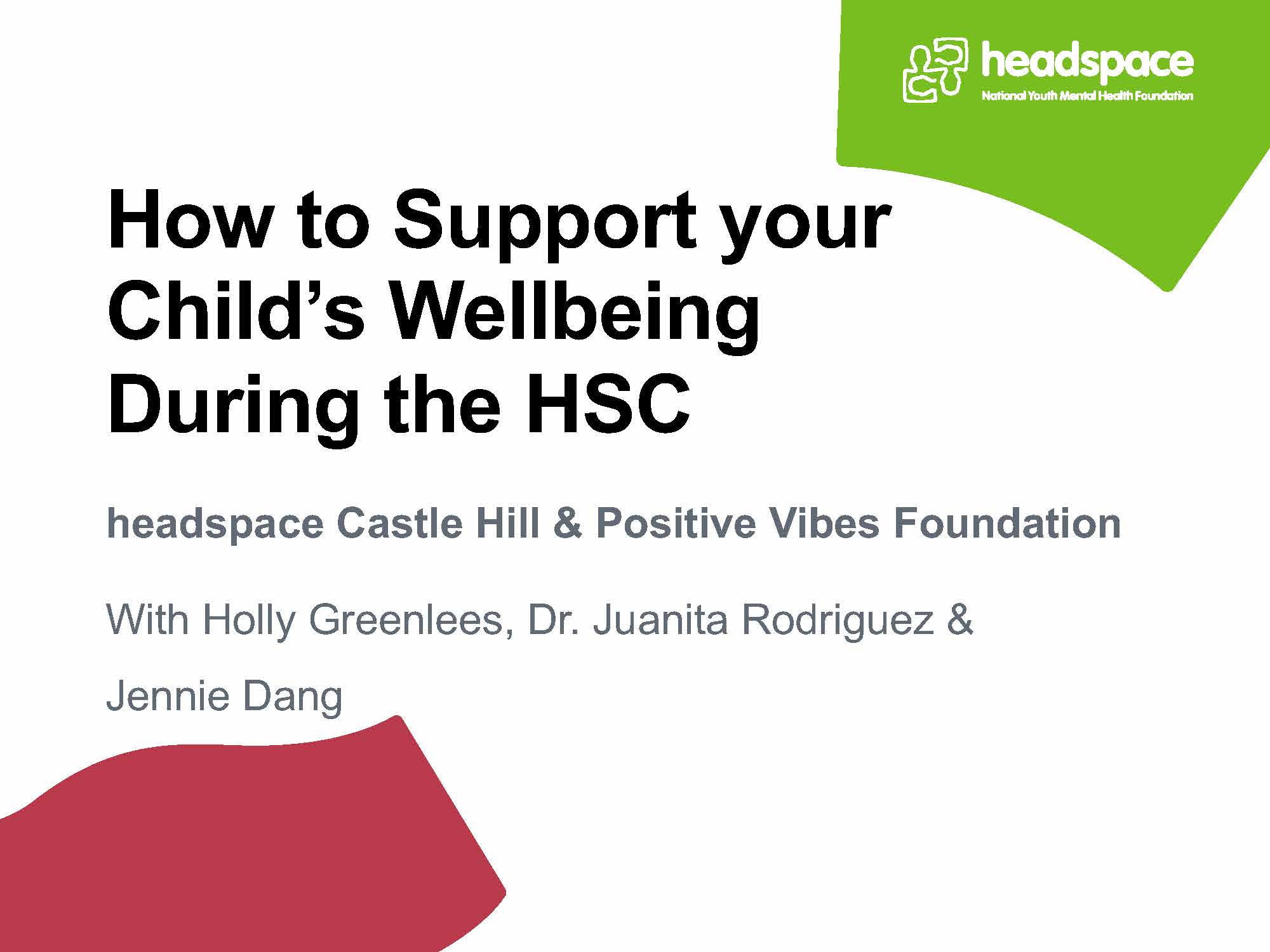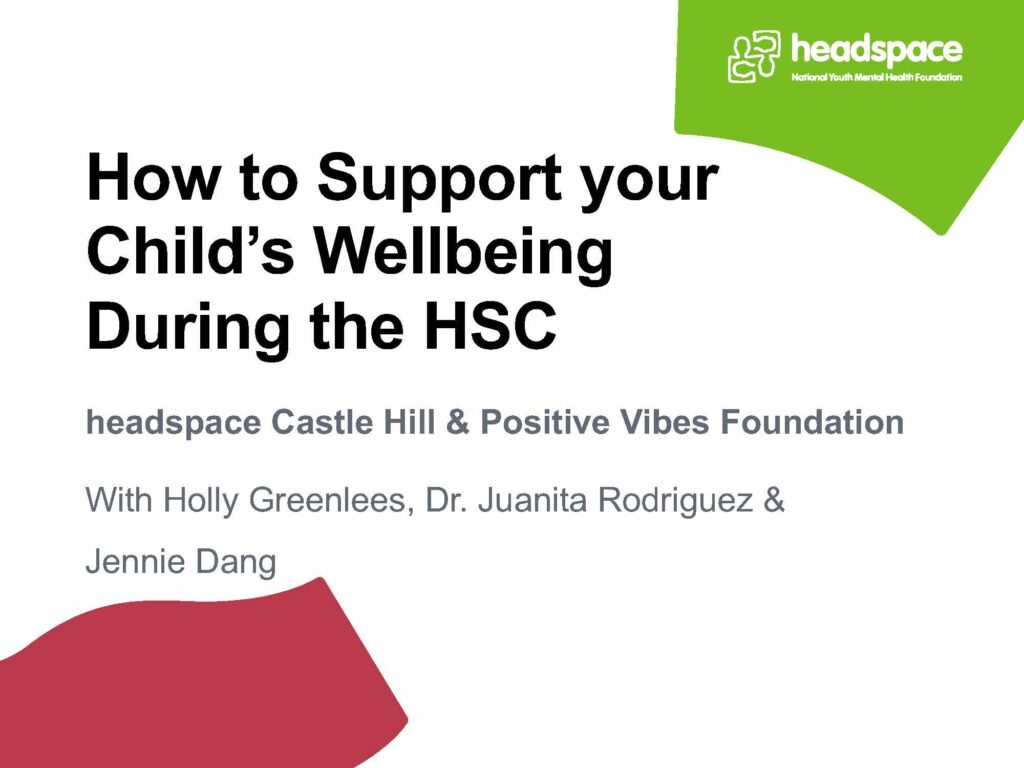 Every 4th Sunday at Castle Hill Showground
Partnering with The Hills UPmarket, we have a promotional stall at the monthly market where family and friends can mingle in a relaxed environment.
UPmarket is held on the fourth Sunday of each month at The Terraces at the Castle Hill Showground and features more than 60 quality market stalls. Come visit us!
Aside from the Positive Vibes Foundation's main four programs, we have also been involved in other events, including:
Castle Hill Rotary Club's Cross Country Challenge.​
We supported Rotary by taking part in their annual cross country event on the ground, while raising funds for our mental health initiatives.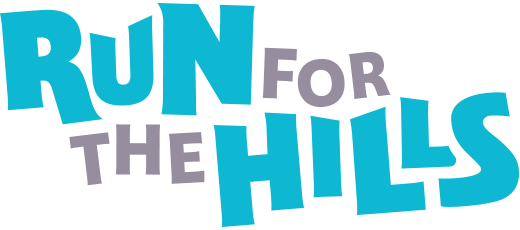 Bunnings Charity Christmas Night Market​
Who doesn't love a Bunnings' sausage sizzle? Positive Vibes gets involved in this annual market, selling merchandise made by The Hills Women's Shed.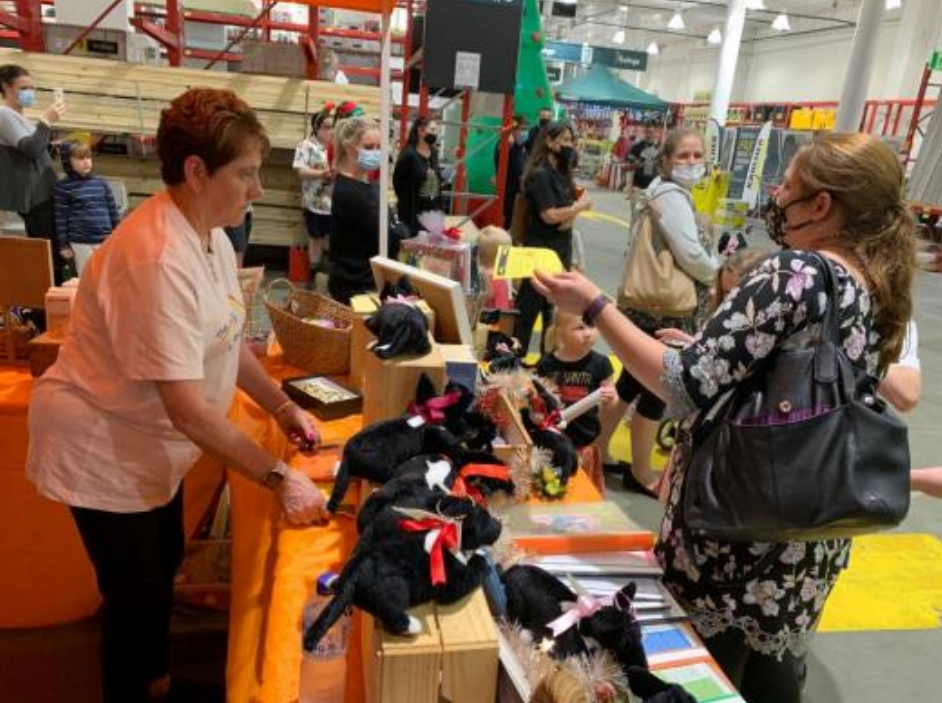 Multicultural Mental Health Forum​
Bringing together community groups to raise public awareness around mental health, this annual multicultural forum features key speakers sharing useful tips on positive mental health.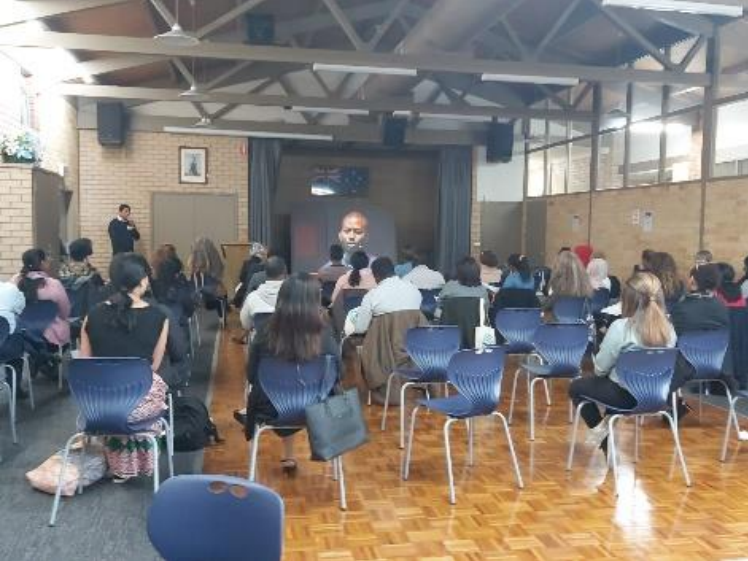 Supporting Afghan Refugees
One of the most satisfying key highlights of the year was the Shed being able, just before Christmas, to offer practical help, in the form of items of clothing and goods from the Op Shop to members of the Afghanistan community who had recently arrived in Australia under very difficult conditions. This would be the forerunner of a number of such drop-ins in early 2022.