Positive Vibes in the news
Hills to Hawkesbury Community News Dec 2023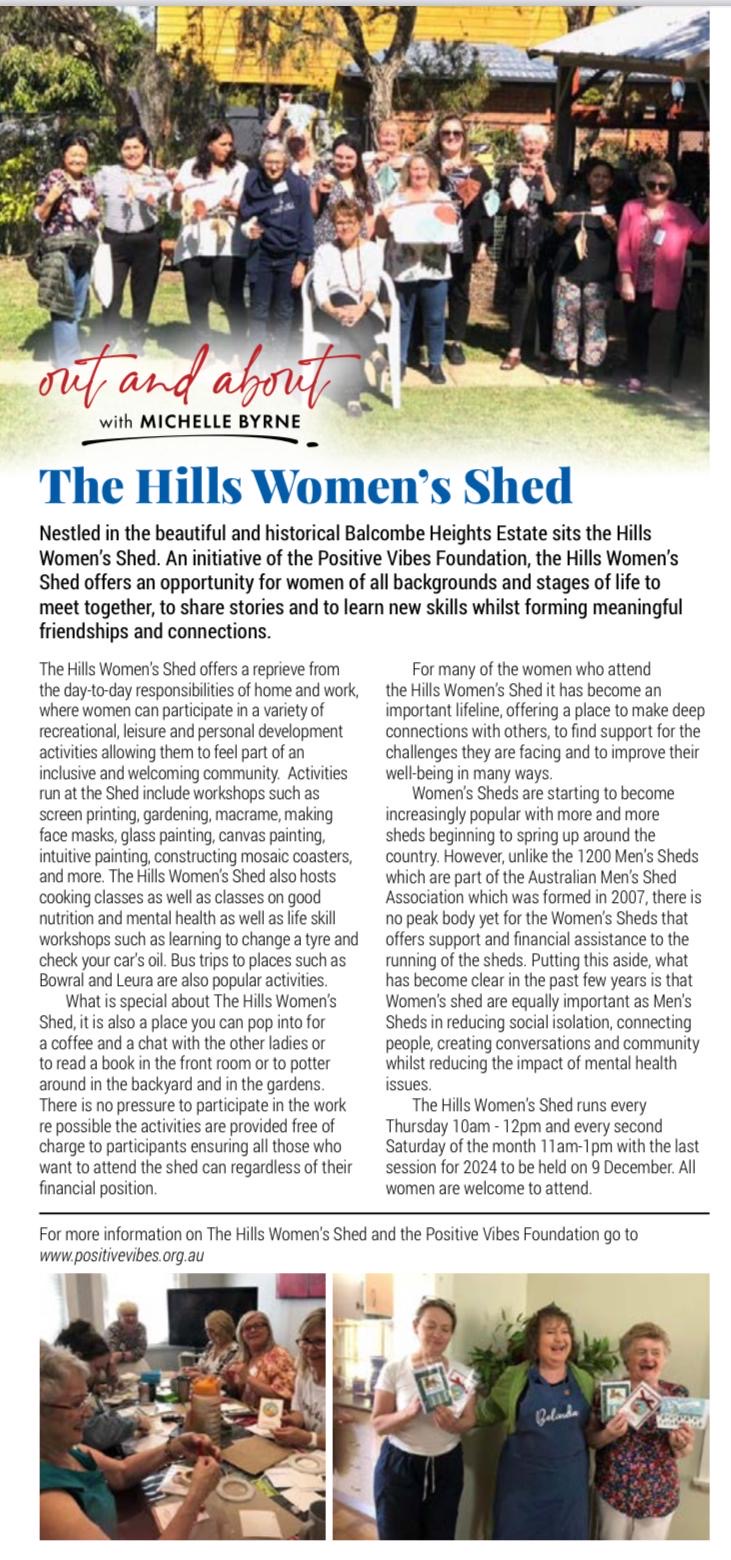 Hills to Hawkesbury Community News May 2023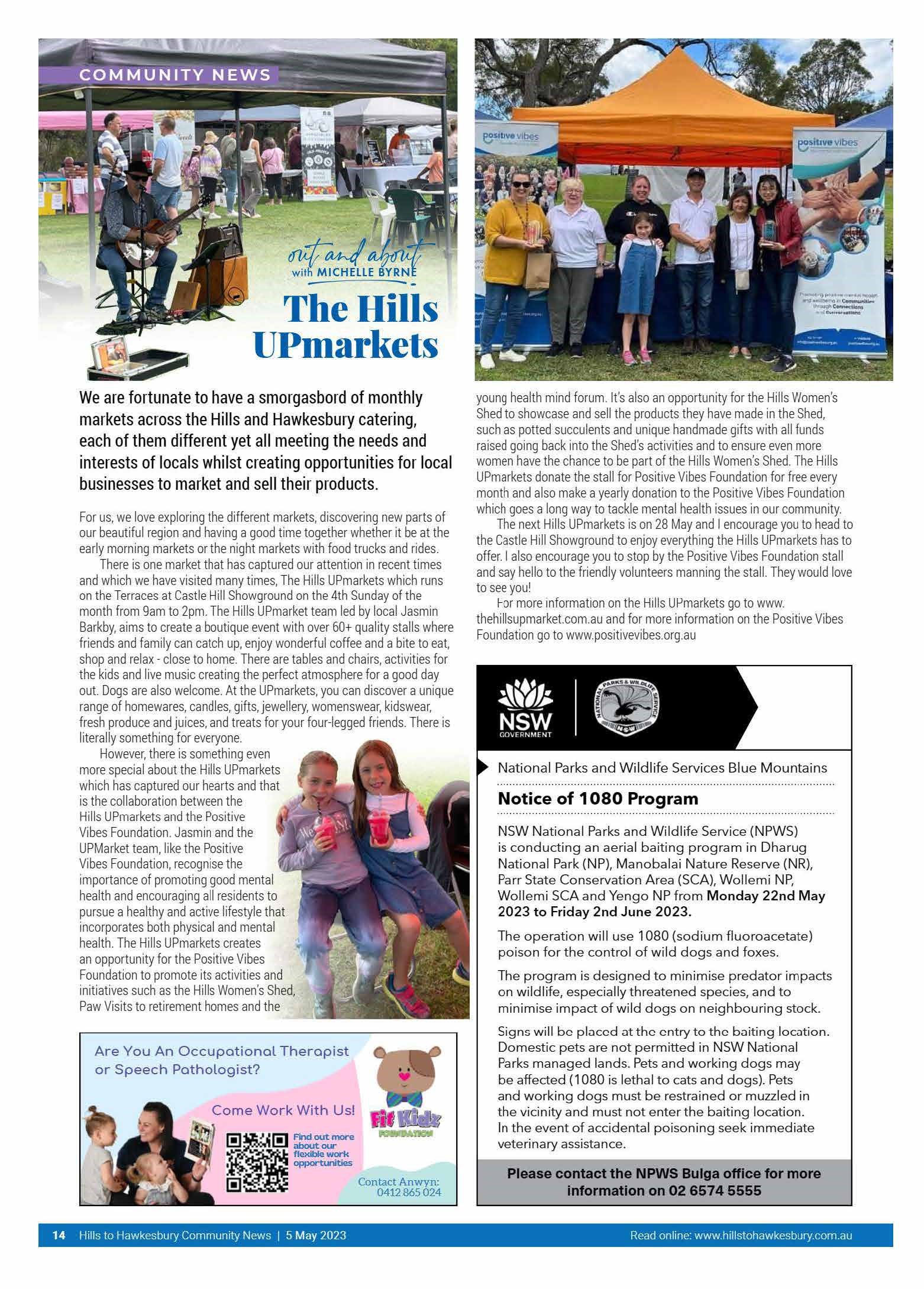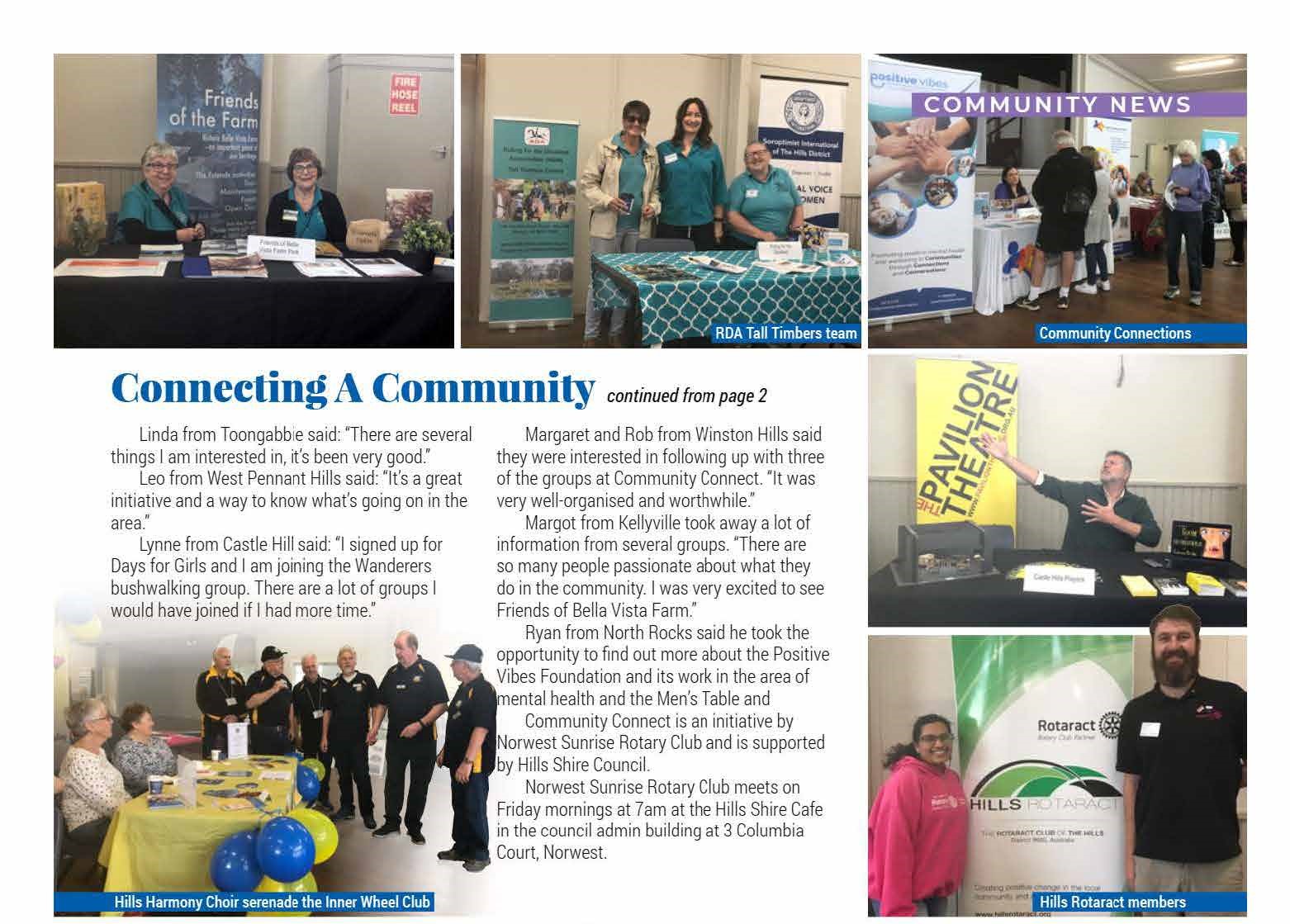 Hills to Hawkesbury Community News​ March 2023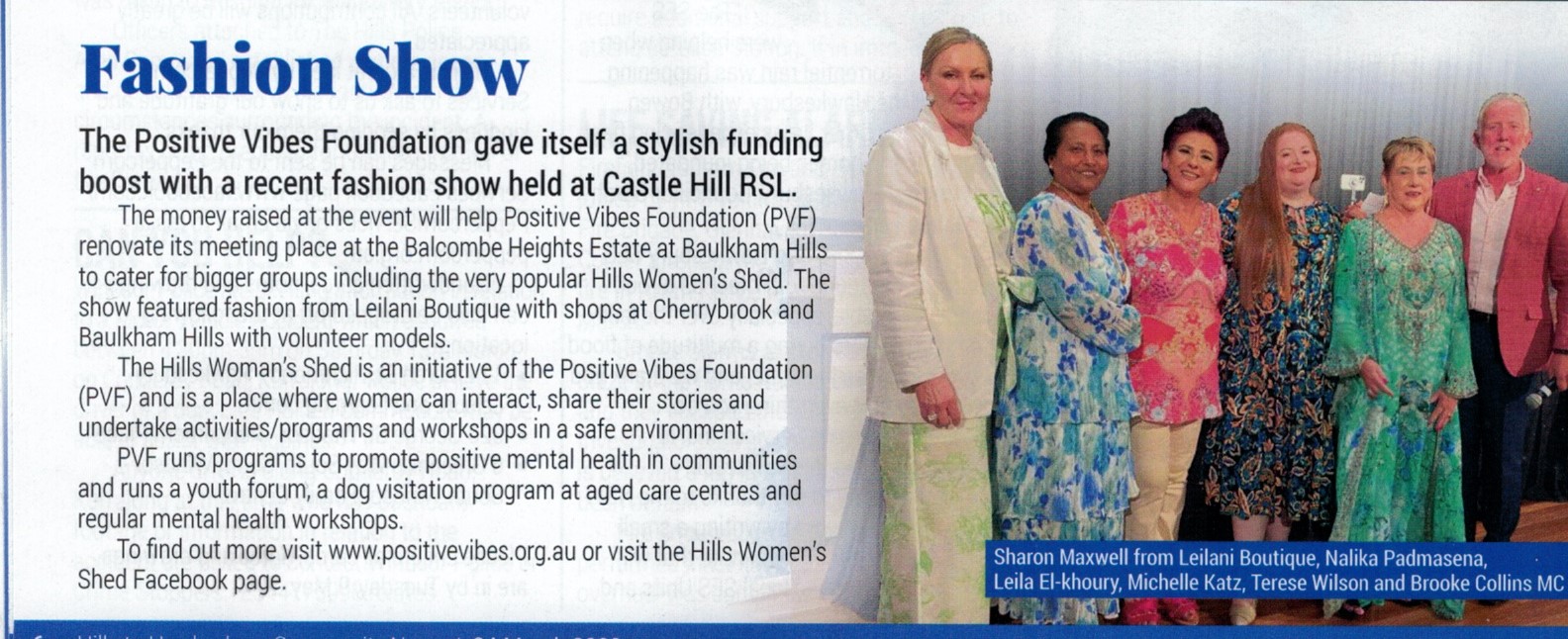 The Hills Shire Council - 2023 Australia Day Award
Dear friends,
We are thrilled to announce that our Positive Vibes Foundation has been awarded the 2023 Australia Day Award for Community Group of the Year, Highly Commended. The Hills Women's Shed was also a finalist for the award. The award was given by The Hills Shire Council, and we are deeply grateful for this recognition. We would like to express our heartfelt thanks to Dr Peter Gangemi, Mayor of The Hills Shire Council, for presenting us with this incredible honor on Australia Day.
This recognition means a great deal to us, as it reflects the hard work, dedication and commitment of our entire team of volunteers, supporters, and partners. We would also like to thank the community for their ongoing support and encouragement.
Our Charity Foundation is committed to making a positive impact on peoples lives. We believe that everyone deserves access to support. With the support of our community, we have been able to make a difference in the lives of many individuals and families.
We are truly honored to receive this award, and we will continue to work tirelessly to achieve our mission and make a positive difference in our community. Thank you again to The Hills Shire Council and Dr Peter Gangemi – Mayor of The Hills Shire Council for this incredible recognition.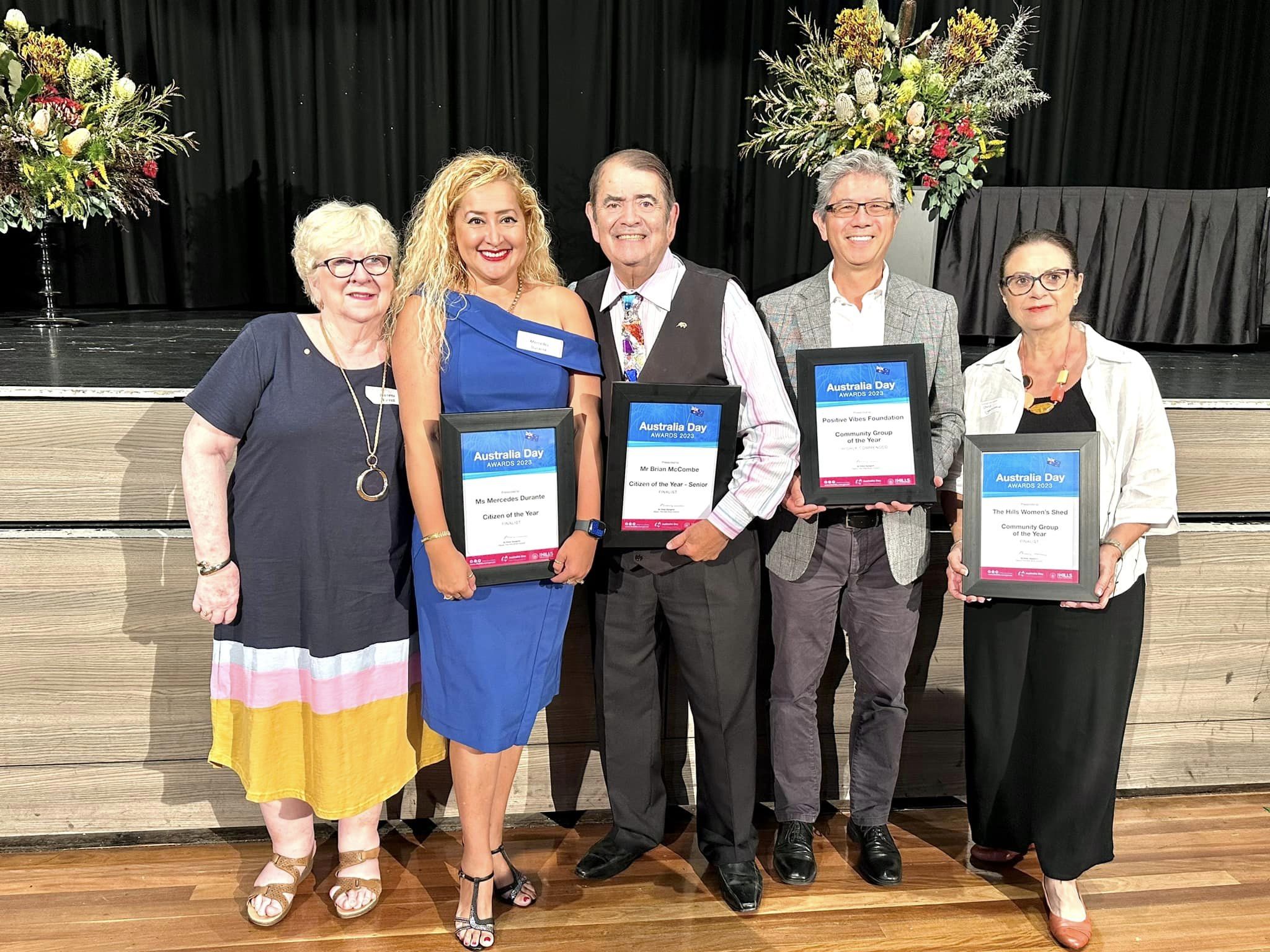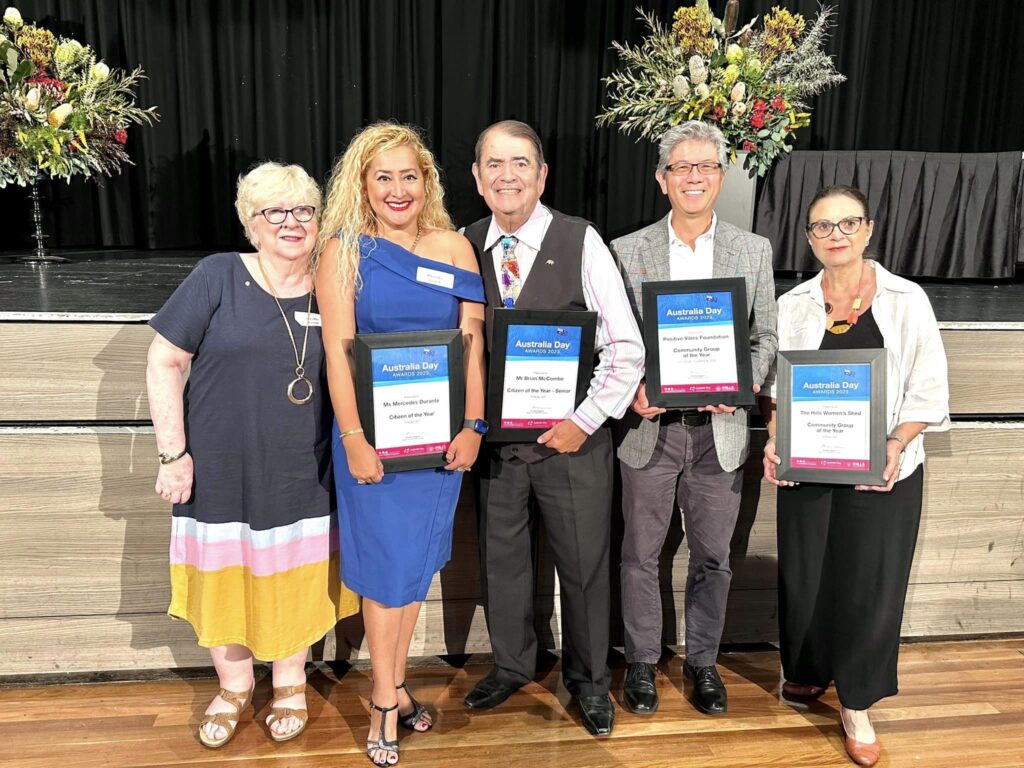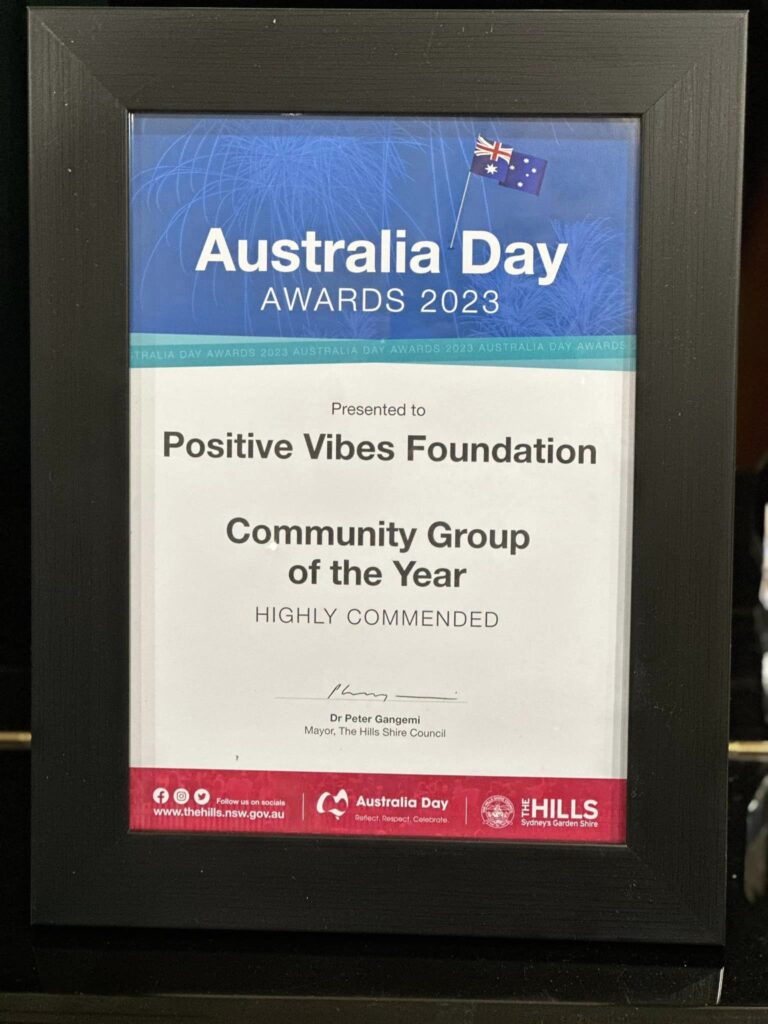 Hills to Hawkesbury Community News November 2022
Keep updated on our activities with our Annual Report.